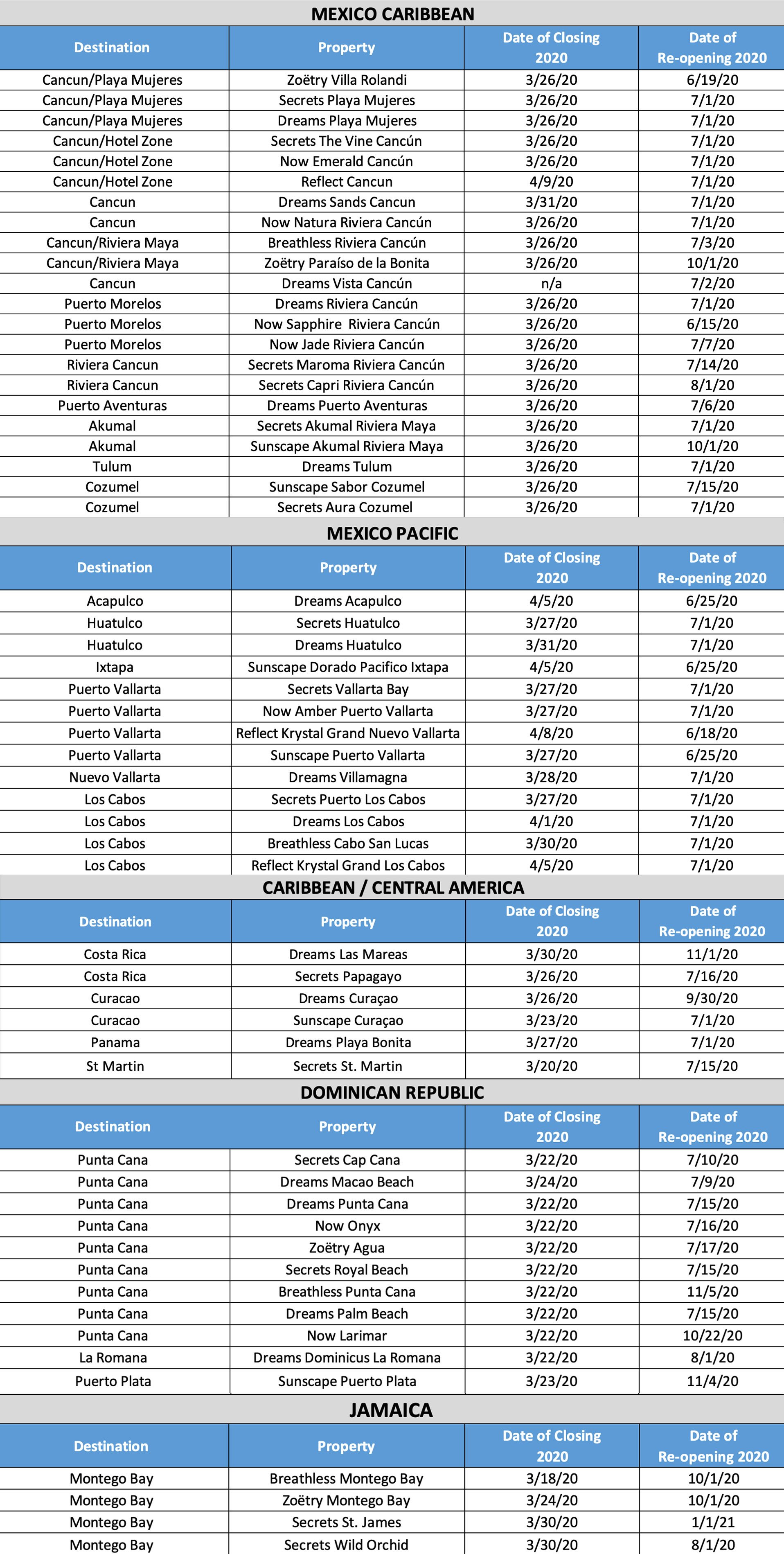 ENHANCED POLICIES
To assist in navigating this rapidly changing environment, we've updated and expanded our policies.
MOVE THE DATE, KEEP THE RATE + FREE NIGHT
For guests unable to arrive to an AMResorts®-branded property due to current travel restrictions, we have implemented "Move the Date, Keep the Rate + Free Night" effective until June 30, 2020 as outlined below:
Guests may change the date of their current booking for a future travel up to one year from their original 2020 travel date with no additional fee or cancellation penalty. In addition, when rebooking for a future travel date, AMResorts® will extend one additional night complimentary.
Additionally, guests have the option to change to another AMResorts® property within the same brand, in a different destination with no additional fee or cancellation penalty, up to one year from their original travel date. The additional free night also applies in these cases.
AMResorts® will not pay for airline change fees.
This policy is only valid for AMResorts in the Americas. AMResorts Europe Policies may differ.
Blackout dates December 23 – December 31
CANCELLATION POLICIES
We have updated our cancellation penalty policy for existing reservations. Effective immediately, AMResorts is waiving penalty fees for cancellations made as follows:
Within 24-hours of travel for individual reservations
Within 72-hours of travel for social groups reservations of 39 rooms or less
This policy is in effect through June 30, 2020.
TRAVEL CREDIT
If you are unable to move your booking at this time, please contact our call center to obtain your credit towards a future booking.
EARLY DEPARTURES
In the event a guest must return home quickly due to a "no travel restriction" being implemented by their country of residence, AMResorts® will allow early departures with no penalty.
CALL CENTER GUIDANCE
We are experiencing high call volumes and extended hold times. If you are not traveling within the next 72-hours, please consider calling at a later time or complete and submit our online form.